How do ERP solutions streamline business operations in the Philippines?
Simplify HR tasks
Provide real-time visibility into stock levels and goods movements
Automate order creation, pricing, and delivery tracking
Offer built-in reporting and analytics tools
Provide comprehensive financial management capabilities
Overview

ERP solutions, particularly SAP Business One, help in maximizing business operations in the Philippines. Through automation of HR tasks, real-time tracking of stock levels, streamlined order creation and tracking, and comprehensive financial management capabilities, ERP solutions allow companies to operate with increased efficiency, make well-informed decisions, and foster sustainable growth.
In today's dynamic and highly competitive business environment in the Philippines, organizations are continually striving to streamline their operations and gain a competitive edge. Among the digital solutions available, Enterprise Resource Planning (ERP) solutions, such as SAP Business One, have proven to be powerful tools for achieving operational optimization.
This article explores the pivotal role of ERP solutions in maximizing business operations in the Philippines. We will delve into how these solutions centralize and automate diverse functions, empowering organizations to enhance efficiency, make informed decisions, and fuel growth.
Simplify HR Tasks
Efficiently managing HR tasks is crucial for the smooth functioning of any organization. However, manual handling of employee data can be time-consuming and prone to errors, hampering overall productivity.
To overcome these challenges, organizations are embracing automated software solutions like SAP Business One. With its comprehensive features and user-friendly interface, this ERP solution empowers HR teams to automate their workflows, leading to more efficient operations.
Employee Data Management
It allows businesses to manage employee data, including personal information, employment history, qualifications, and performance evaluations, making tracking and managing employee information easier.
Attendance and Leave Management
This platform provides features to track employee attendance and manage leave requests, enabling employees to submit leave requests electronically. This allows managers to review and approve leaves quickly on just one platform.
Payroll Processing
The software automates salary calculations, tax deductions, benefit calculations, and other payroll-related tasks. Additionally, it generates accurate payslips, manages payroll taxes, and effortlessly handles diverse payroll requirements.
Performance Management
It enables businesses to define performance criteria, track progress, and conduct performance reviews efficiently.
Reporting and Analytics
The software offers reporting and analytics capabilities for HR data, allowing your business to generate reports on various HR metrics, such as employee turnover, training effectiveness, and absenteeism rates.
Provide Real-Time Visibility into Stock Levels and Goods Movements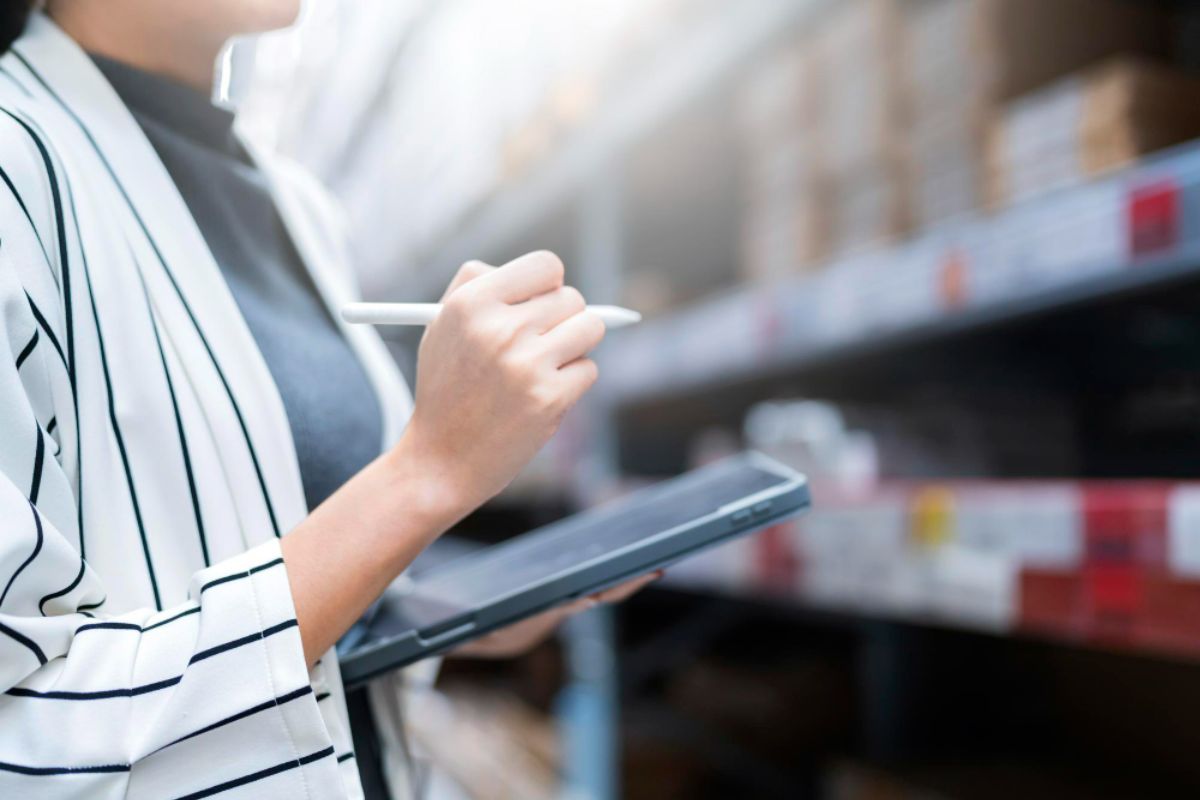 In the retail and food industries, effective inventory management is crucial for smooth operations. Real-time visibility into stock levels and goods movements plays a key role in achieving this. It ensures that businesses have the right amount of stock to meet customer demands while avoiding issues like excess inventory or stockouts.
However, many businesses struggle with this aspect due to the lack of a centralized system that connects various food supply chain partners, including suppliers, manufacturers, distributors, and retailers. This fragmented approach can result in delays and challenges in obtaining a comprehensive view of stock levels and goods movements.
To address this challenge, SAP offers robust inventory management capabilities through its software solution. With SAP, businesses can track their inventory in real-time by capturing every transaction associated with stock movements. Whether it's receiving goods, transferring stock between locations, or fulfilling sales orders, the system records each transaction instantly, providing an up-to-date and accurate view of stock levels and goods movements.
Automate Order Creation, Pricing, and Delivery Tracking
Experience seamless order processing and confirmation in real time, eliminating complexities and supercharging your order fulfillment speed. Bid farewell to bottlenecks as you embrace faster turnaround times, empowering your business to effortlessly handle high volumes of orders.
Effortless Order Creation
Integrate with your sales channels, whether it's e-commerce platforms or CRM systems, enabling you to create orders directly from these sources.
Flexible Pricing Management
Harness the power of dynamic pricing structures through the SAP platform and its intuitive dashboards. Enjoy the freedom to implement volume discounts, promotional pricing, or customer-specific pricing.
Real-time Delivery Tracking
Integrate with shipping carriers and logistics providers, empowering your business to track shipments and provide accurate delivery updates to your valued customers. Say goodbye to uncertainty and ensure a seamless delivery experience.
Offer Built-In Reporting and Analytics Tools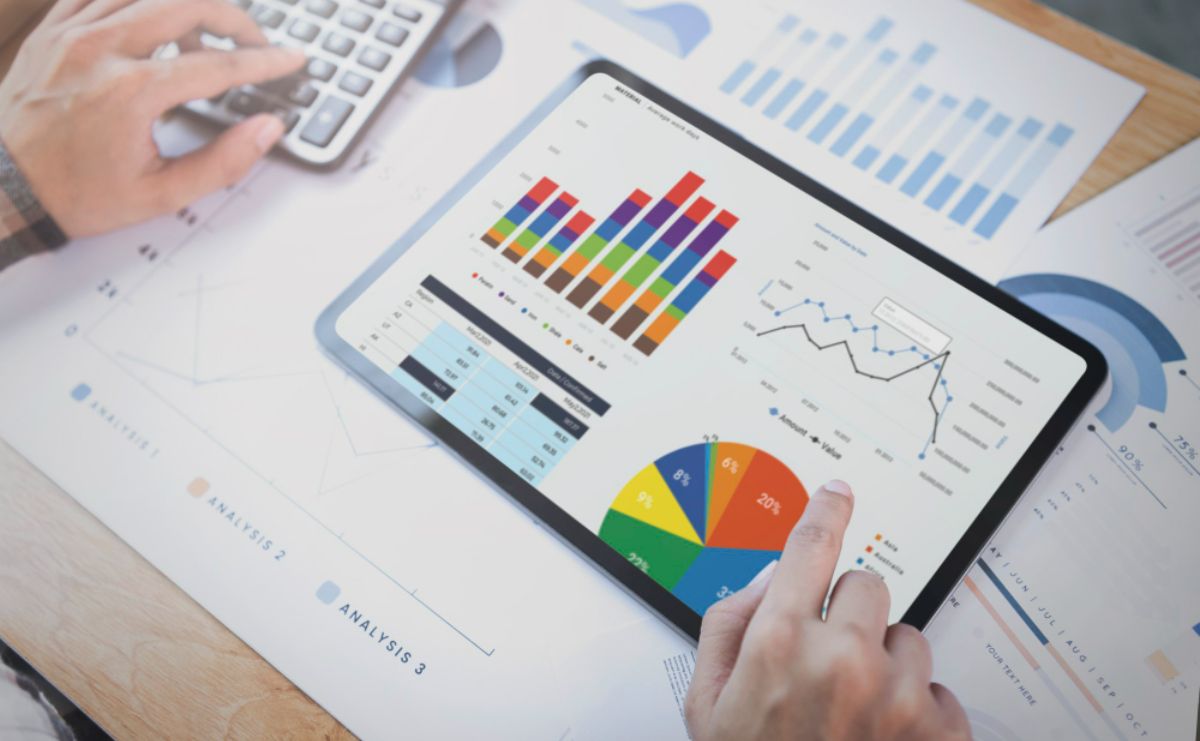 Successful businesses thrive on actionable insights and data-driven decision-making. That's why SAP ERP software offers a comprehensive suite of tools, including pre-built reports and customizable dashboards, empowering users to access real-time information across various operational aspects.
Businesses can monitor key performance indicators, track sales, inventory, and financial data, and gain a deep understanding of their business. They can leverage these powerful reporting and analytics capabilities to identify growth opportunities, optimize operations, and drive your business toward success.
Provide Comprehensive Financial Management Capabilities
A business needs financial management capabilities to ensure accurate financial reporting and efficient cash flow management.
With business planning software, your team can effectively manage the financial processes of your business and ensure a solid foundation for long-term growth and profitability. Here's how:
General Ledger
This ERP solution includes a fully integrated general ledger module that allows businesses to manage their financial transactions accurately, supporting both local and international accounting standards, so that businesses comply with regulatory requirements.
Bank and Cash Management
Businesses can easily manage their bank and cash transactions, as the software automates bank reconciliations, allowing for a seamless matching of bank statements with internal records.
Budgeting and Planning
The software facilitates budgeting and planning processes by providing tools to create, monitor, and analyze budgets. Businesses can set predefined budget templates, allocate funds to departments or cost centers, and track actual versus planned performance.
Key Takeaway
ERP solutions like SAP Business One help organizations maximize their business operations. It provides real-time visibility, accurate data, and streamlined workflows, leading to cost savings, better decision-making, and improved customer satisfaction. As a result, it allows businesses to automate repetitive tasks, improve collaboration and communication, enhance overall productivity, and more.
We at DynamIQ are the Silver Partner of SAP Business One in the Philippines. As a trusted IT solutions company, we provide IT services tailored to your specific industry needs. Message DynamIQ today.